Sunday 26th September K.O. 4pm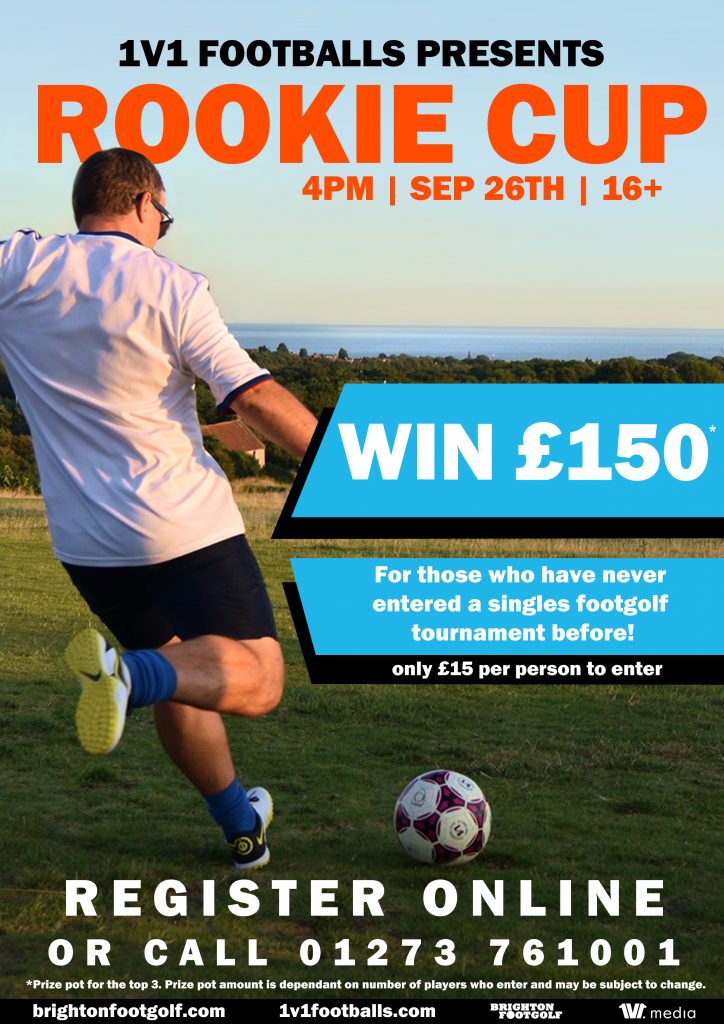 Get Ready
for some fun. Our first ever Rookies Cup, aimed at players that have never entered a footgolf singles tournament before. Purely designed for beginners that enjoy a social round of footgolf with friends and family.
How it Works
You will be drawn out of the hat (ball) and play with others in either groups of 3 or 4.
Every shot counts towards your total score.
The top 3 scores will be awarded a share of the prize pot.
Who Can Play?
This tournament is open to any player over 16 years old
Do I need to be Good to Play?
We want all those to play, to have a good sense of humour first and footgolfing ability second. This tournament is designed at creating a fun atmosphere where new players can meet other players. We still insist there is still lots of laughter on the course, so don't get too serious about yourself. That's why we have created a pairs tournament, so you are able to blame your partner for your bad shots 🙂
How to Enter
Call us on 01273 761001 OR click the book online tab and register yourself
How Much to Play?
only £15 per player
Prizes
Potential Prize Fund of £350. A portion of everyones entry fee will go towards creating a prize fund, which will start at a minimum of £150.
Who Wins the Prize Pot
The Prize Pot will be split between the Top 3 pairings on a 50-35-15 ratio. e.g. £200 = £175 to 1st, £122.50 to 2nd, £52.50 to 3rd.