Discover the ULTIMATE sport fusion
Get ready to kick, chip and toe-punt your way around the picturesque fairways of Brighton Footgolf!
We've taken the best elements of football and golf, and wrapped them up in one exciting package for the ultimate footgolf experience.
Don't forget, we are now a pre-booking set up, so you must book or call ahead. Head to the booking page now.
Book a round now using our online form or call 01273 761001. We wouldn't want you to miss out…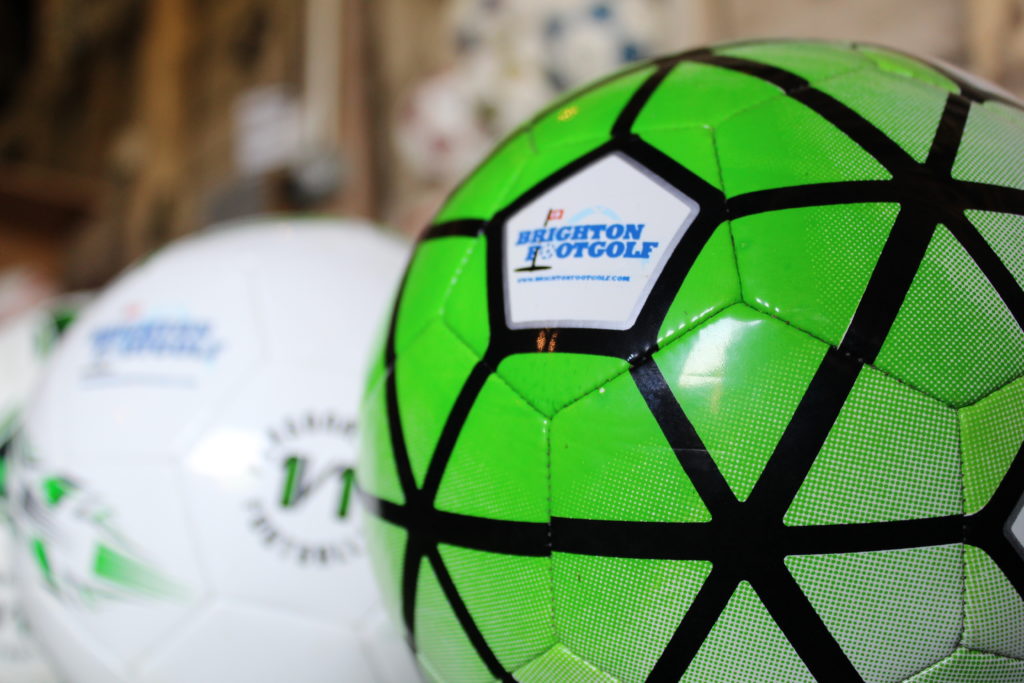 Come and have some fun today… 
Brighton Footgolf
Welcome to the home of Brighton Footgolf. On Wednesday, 11th April 2018 former Seagulls star player, and former Wycombe Wanderers Captain, Adam El-Abd opened our gates.  Now we welcome you all to the new and stunning Brighton Footgolf course.
Our course was carefully designed by former professional football player and keen footgolfer Richard Philp. He was tasked with making the course playable by anyone of any age, and has really achieved that.
Affordable for everyone
Come and play from as little as £5. That's right, it is only £5 for Under 16s to play 9 holes or only £8 to play 18 holes. Adults is only £10 for 9 holes or only £16 for 18 holes, therefore making footgolf at Brighton affordable for all. 
*£1 to hire one of our specially designed footgolf balls*
Feedback from Others
Just check out some of the brilliant reviews our customers have been leaving on google and Facebook. Most that come to Brighton Footgolf have never played footgolf before, so we go out of our way to make them have a brilliant experience. The initial feedback from people has been overwhelming, and we have taken on board every bit of feedback given, hence continuing to develop the course further.
Great Location
We are perfectly located right off the main A27 and the Old Shoreham Road, making it easy to get to us with the Brighton Footgolf course located at Benfield Valley, Hangleton Lane,  Hove, BN3 8EB. Only a 7 minute cab from central Brighton. Portslade train station is a 10 minute walk, and bus services come right past us, therefore everyone can come and visit us.
Benfield Valley Golf Course
We have transformed the old Benfield Valley Golf Course into the ultimate footgolf venue with the stunning sea views. Come and have some fun trying out footgolf. Its simple and also very addictive. Oh and you don't need any funny looking golf sticks to have fun here.
Everyone Can Play
To date the youngest player to complete a round of 9 holes was only 3 years old, and our most ripened player was an 83 year old. 
Come with friends, family, work colleagues, football team mates, or anyone else with you because you will all have have a brilliant time playing footgolf especially if you have never played it before. Then enjoy some light refreshments at the 19th hole cafe inside our magnificent listed barn. Or soak up the sunshine out on our newly laid patio.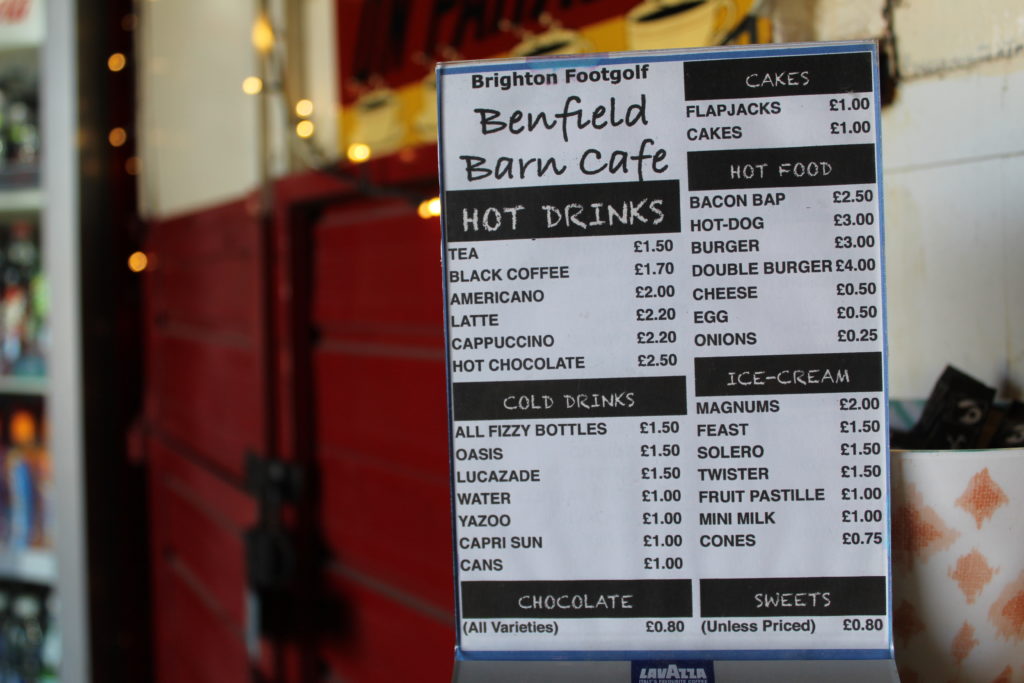 Book Now
Don't delay, book your game of footgolf now. Guaranteed fun, or your money back, so you have nothing to lose.