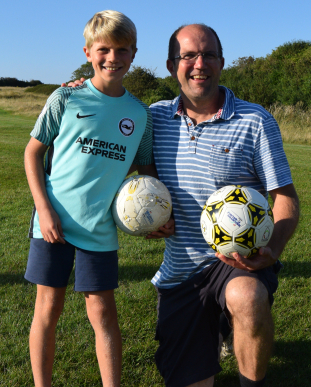 Looking for something to do this summer?
Brighton Footgolf presents a family pairs tournament!
Regardless of if you've played before or not, there's no skill requirement for this tournament. We're all about having fun with the family, and if you win that's just an added bonus.
The pair can have any kind of family relation, as long as 1 participant is 17 or over, and the other is 16 or under.
Book now! Limited places are available.
(Click any available slot for chosen date)
Your pair will be put with another pair on the day, you will then go around the course in groups of 4 (2 pairs)
The pair will take alternate shots (Adult takes first shot, child takes second shot, adult takes third shot etc.)
Adults will tee off on odd numbered holes while children will tee off on even numbered holes
The number of shots taken on each hole will be added together to create a total score for that team
The team with the lowest score WINS!! – rewards below
A ball marker will be required for the tournament, if you don't have one they will be available to buy at our reception
Handicap
To eliminate any potential advantages teams may have, we've come up with a handicap system to make it as fair as possible.
For every year the child is below the age of 16 they get a 1 shot deduction (15 years old= 1 shot deduction, 14 years old= 2 shot deduction, etc.)
There will be 2 tournaments which will take place over the summer, you can participate in as many as you wish. We encourage you to participate in them all to test yourself as well as to challenge for the season reward!
Friday 8th July
August TBC
Arrive at 6pm, ready for a 6:30pm start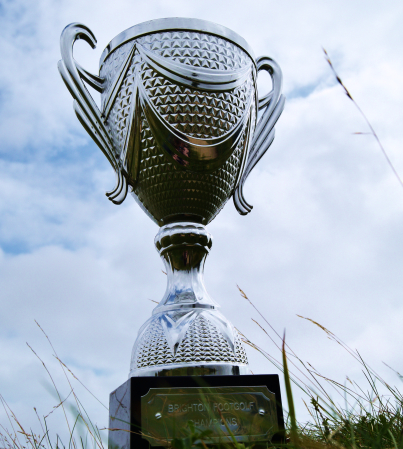 Pair get free rounds for 1 month
Free entry into the next tournament
Trophy/medal
£20 for the pair, this includes the entry fee for both the child and the adult as well as a free soft drink or ice cream for both!
Limited places available!