Family Pairs
26 July 2020 @ 9:00 am

-

11:00 am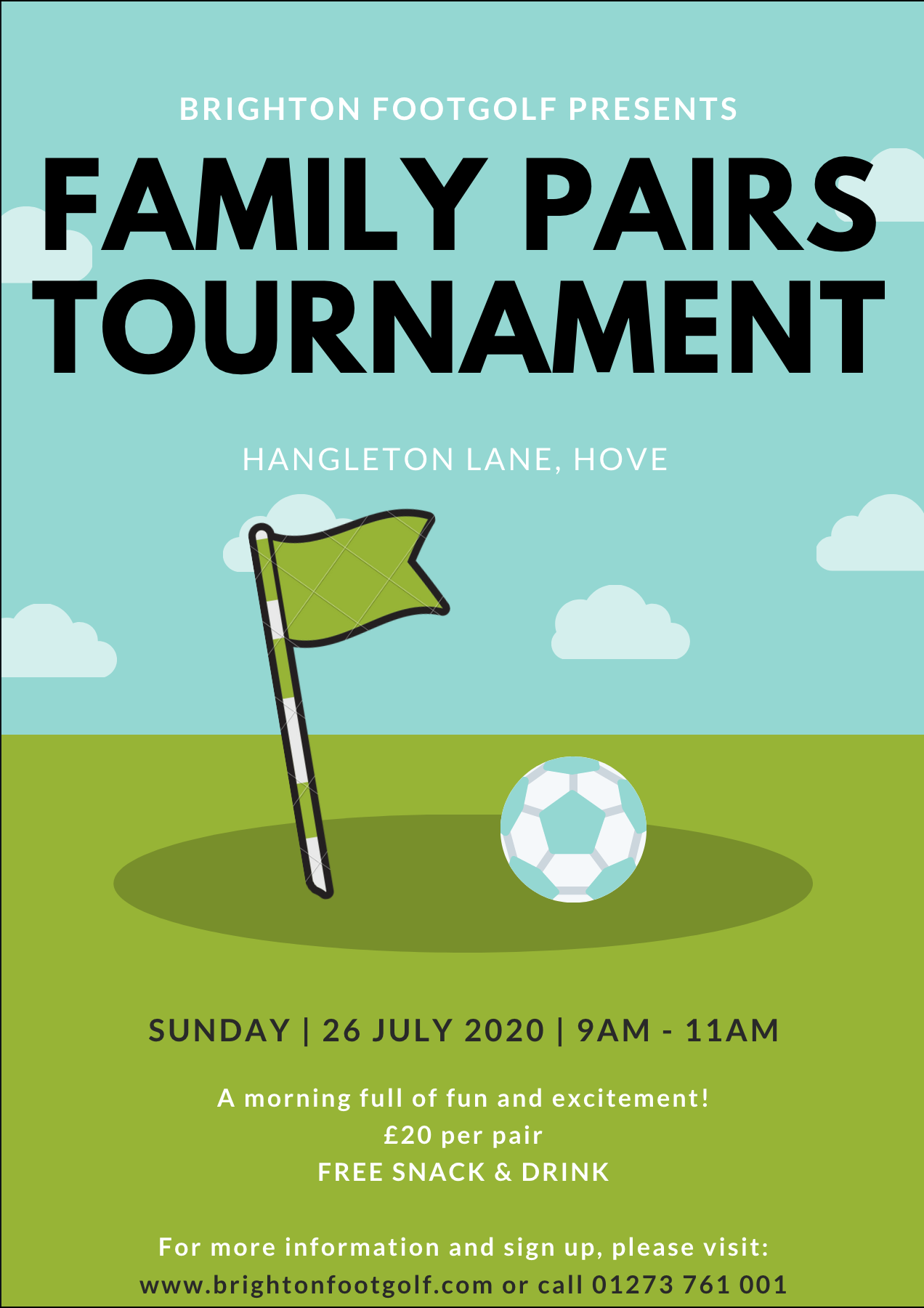 Come and have some brilliant fun as a family pairing in our third tournament at Brighton Footgolf. Like everything we do here, the only ability we ask from you is the ability to laugh. This is about sharing a really positive and fun experience together as a family unit. If you end up winning then that's a bonus. We just want you to have some quality time together and create some extra fun memories together.
One of the players must be under the age of 16 to qualify.
We are allowing the pairing to be made of any 2 related family members, just as long as one of them is under the age of 16. (This means aged 15 or below)
How: This will be played over 9 holes. After one player has taken the first shot, the pairing must alternate their following shots (e.g. Adult plays 1st shot, Child plays 2nd shot, Adult plays 3rd shot, Child plays 4th shot etc etc)
Winners: The Family Pair that has the lowest total
Handicap: For every year under the age of 15 the team will receive a 1 shot deduction from their total score for each year below (e.g. 14 year old gets 1 shot deduction, 13 year old gets 2 shot deduction, 12 year old get 3 shot deduction etc etc)
Number of entrants is limited to a maximum of 27 Family Pairs.
Prizes: Free membership for a month, Trophy/Medals
Cost: Entrance fee is only £20 per Pair – includes free drink for each player
Our last  event was won by a Father and his 9 year old son.